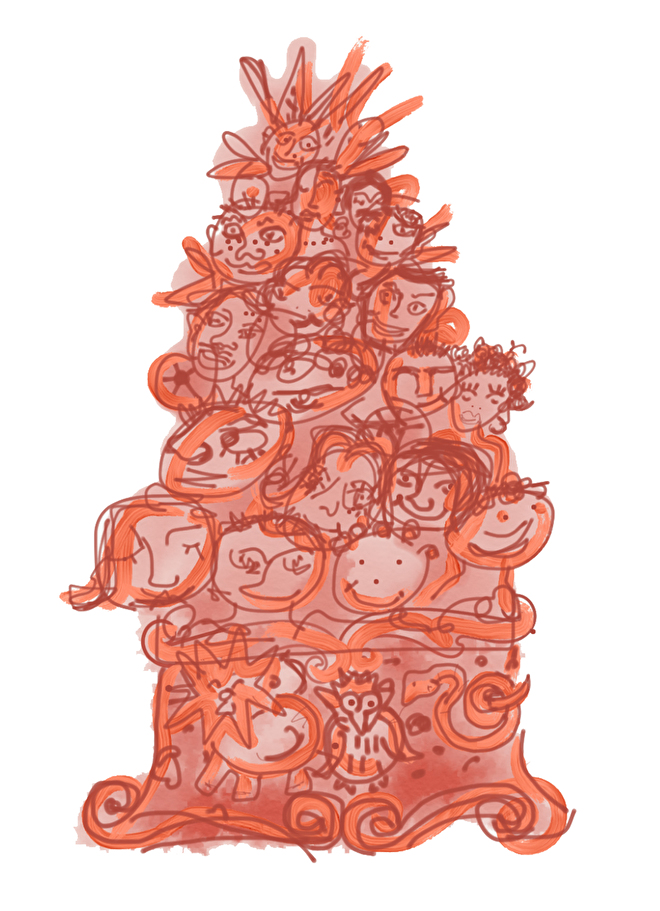 CREATE A ONE OF KIND SCULPTURE WITH YOUR TEAMMEMBERS
You have two option: Make a sculpture of a team member -or- Make a sculpture representing yourself.
We will start the workshop by doing a demonstration in different handbuilding techniques. Using the pinch pot technique we will start to form the shape of the head and slip & scoring to add the details like lips, ears and other. Each head should not be large then a fist. Each member will also create a smaller sculpture that represents a quality they admire, have or are working towards.
Using molds, stamps, textiles tools anything is possible. This workshop is fun and very creative.
At the end you can decide if you want to add some color by using underglases. As the main sculpture will be fired in the ceramic oven with the beautiful terracotta body visible and unglazed. At the end you will have a unique beautiful artwork.
Praktische informatie
Prijs: Op basis van aantal deelnemers.
Inhoud: Introductie, techniek/materiaalgebruik, brainstormen, ontwerpen, uitvoering, afronding en afbakken van sculptuur.
Duur: Deze workshop duurt zo'n 2,5 - 3,5 uur.
Locatie: Op locatie, of bij ons Clay Café in de Achterhoek
Techniek: Ontwerpen, hand bouw met klei: Coils, Slab, Pinch, Molds, Stempils, Stencil, Textiel in klei ens.
Materiaal: Terracottaklei, onderglazuur.
Voor meer info & prijzen: claycafenederland@gmail.com of bellen na +31 (0) 633 971812