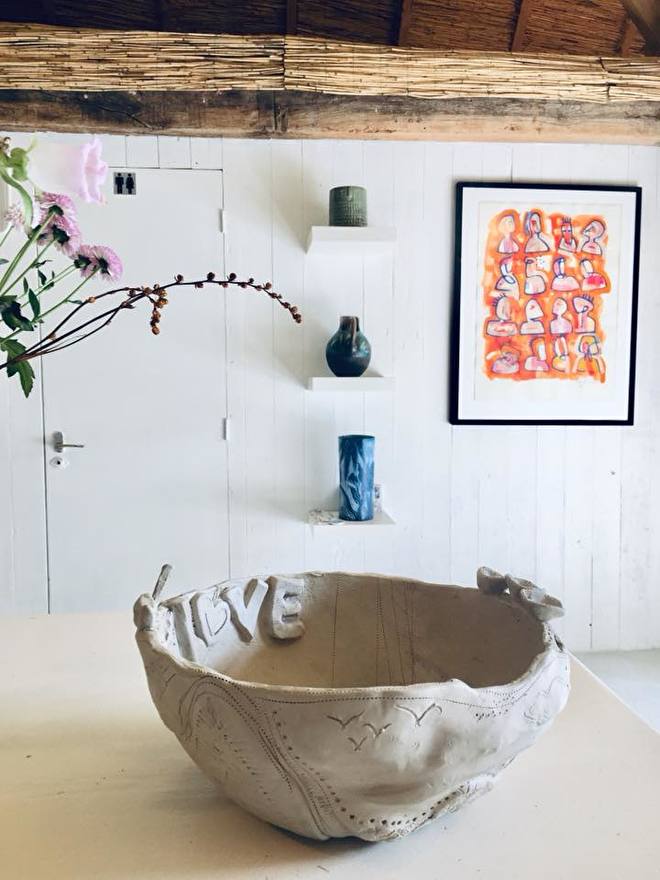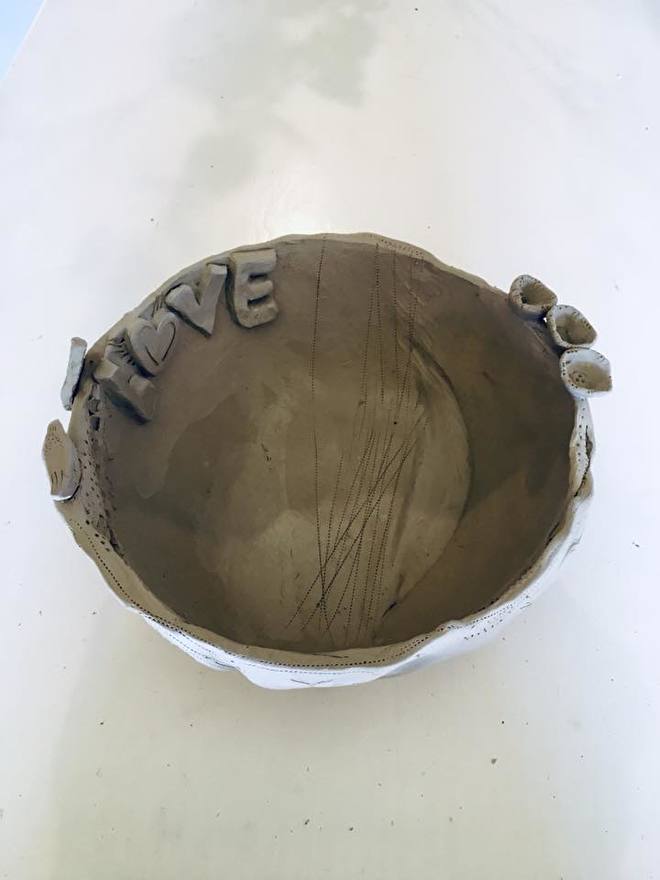 'HOME IS WHERE THE HEART IS' - Maak een grote schaal met jouw geliefdes.
Maak samen met je familie een Grote schaal, die jullie zelf hebben bedacht, gemaakt, en samengesteld. Vertel een verhaal door symbolen te gebruiken of plaats woorden enz wat belangrijk is voor jullie als familie. De schaal (ook mogelijk: bloempot, vaas) wordt na afloop afgebakken en geglazuurd, zodat jullie dagelijks naar jullie kunstwerk kunnen kijken.
-Techniek: Handbouw, boetseren, werken met mallentjes
-Keramiek workshop - 2 tot 3 uur.
-Materiaal, stookkosten keramiekoven​,
-Een keramiek kunstwerk
-Incl. Onbeperkt warme drank en wat fris voor de kids
-Professionele begeleiding
02-10 personen € 23,50 incl. BTW P.P. Per 6personen 1x schaal
11-16 personen € 22,50 incl. BTW P.P. Per 6personen 1x schaal
17-25 personen € 21,00 incl. BTW P.P. Per 6personen 1x schaal
26-40 personen € 20,00 incl. BTW P.P. Per 6personen 1x schaal
Voor meer inspiratie click hier