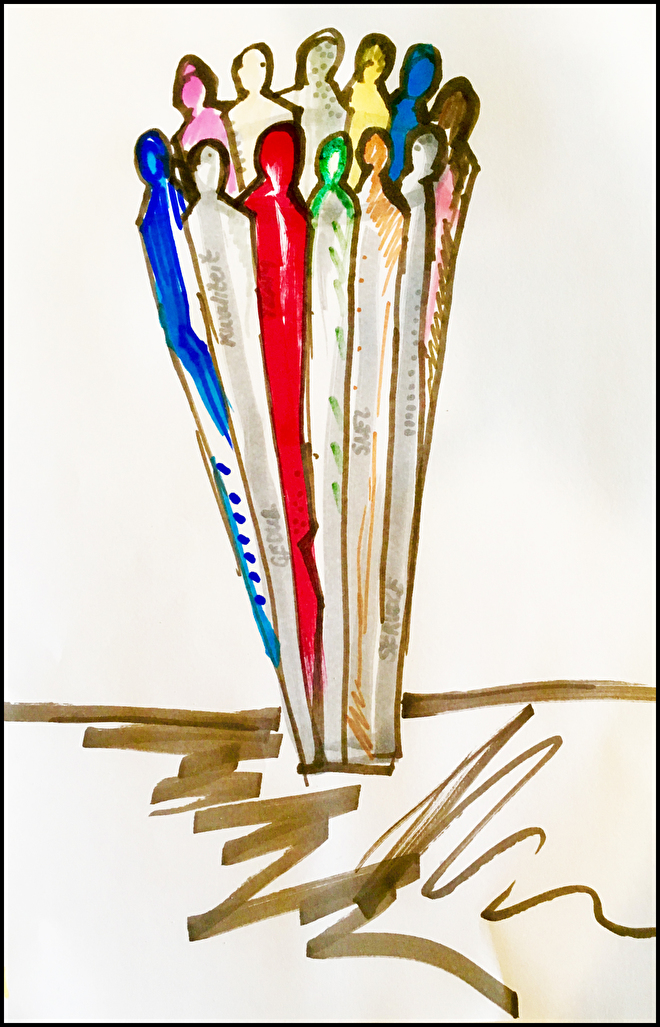 Group Figure Sculpture Keramiek Workshop
Each team member will create a Silhouette that will represent you in the team.
What are your strengths? Try to incorporate it into your design,
You can decorate it, add words or items. You will be shown various handbuilding techniques that you can incorporate into your design. We also have various items to assist in this process. In the end they will all form a circle representing the team. Together you are stronger!.
You will paint each piece with underglaze (ceramic paint) before it is compiled together.
It can be made to be a sculpture or you can choice to add a bottom and thus creating a sculptural vase that is a beautiful artwork but also functional as a vase for team. The piece will be baked in our kiln and glazed making it waterproof.
Praktische informatie
Prijs: Op basis van aantal deelnemers.
Inhoud: Introductie, techniek/materiaalgebruik, brainstormen, ontwerpen, uitvoering, afronding en afbakken van tegel.
Duur: Deze workshop duurt zo'n 2,5 - 3,5 uur.
Locatie: Op locatie, of bij ons Clay Café in de Achterhoek
Techniek: Ontwerpen, hand bouw met klei: Coils, Slab, Pinch, Molds, Stempils, Stencil, Textiel in klei enz.
Materiaal: Klei en onderglazuur & oxides (verf voor keramiek)
Voor meer info & prijzen: claycafenederland@gmail.com / 0633971812
Voor meer inspiratie click hier
© Copyright CC ARTS 2003-2019