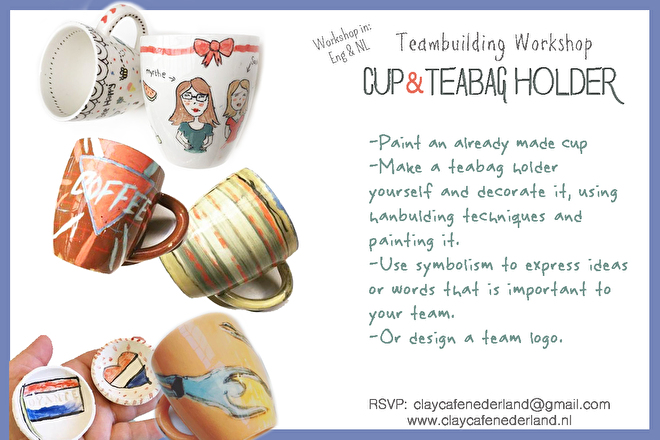 Paint an already made cup & Make a teabag holder yourself and decorate it, using hanbulding techniques and painting it.
Use symbolism to express ideas or words that is important to your team. Or design a team logo.
We have stencils, stamps and more equipment to help you achive your goal! You will learn atleast 5 ceramic painting techniques and various handbuilding techniques.
-1x stuks per deelnemer.
-Keramiek workshop - 2 tot 3 uur. Inc.
-Materiaal, stookkosten keramiekoven​,
-

Professionele

artistieke begelijding.
-Incl. Onbeperkt warme drank
-1x ronde snack
Voor meer info & prijzen: claycafenederland@gmail.com of bellen na +31 (0) 633 971812
Voor meer inspiratie click hier
© Copyright CC ARTS 2003-2019