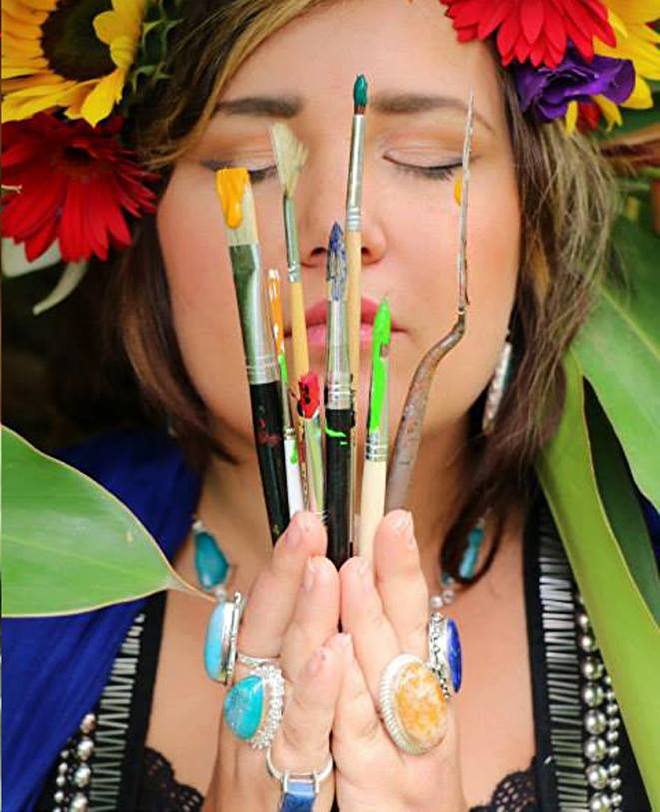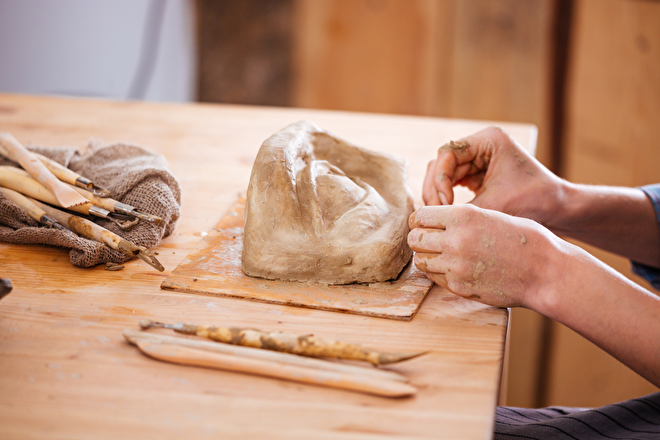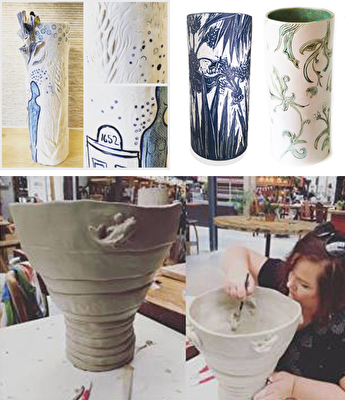 Working with ceramics/clay is a gentle meditation. By actively using all your senses your right brain is stimulated and all else simply falls away. How fabulous is that? Experiencing a 'free' study in Mindfulness whiles working with clay, as it happens naturally without you having to think about it.
My name is Carina Claassens I first fell in love with the magic of clay growing up on the breathtakingly beautiful Blyderiver Nature Reserve (3d largest canyon in the world) before moving to Limpopo. My father is a nature conservationist in Southern Africa, making it not hard to understand why fauna & flora plays an important role in my own ceramic designs.
After my university studies: Fine & Applied Art BCom degree, where ceramics and ceramic science was one of her majors at the Tshwane University of Technology in Pretoria, graduating in 2003. I moved to Maputo, Mozambique to start a new adventure.
I have been teaching ceramics since 2003 when I first started with the Clay Cafe concept in Maputo, Mozambique at the American International School of Mozambique. I relocated to Amsterdam in 2005 after meeting my now husband (love of my life) during a scuba vacation in the beautiful Tofo, Mozambique.
So the adventure of Europe started, with teaching at the then ABC Treehouse in Amsterdam and in my own studio. In 2007 I made a drastic move and started working in the corporate world where I learned allot, all the while still curating art shows focusing on Contemporary Modern Southern African Art, Theatre, Music, Literature and film in my free time. In 2012 I decided to leave the corporate world to return fulltime to my artistic roots and to design and make my own ceramic designs fulltime. Also working on film sets and festivals as Artistic Director.
In 2016 I visited the Yada Yada Market in the hip and happening Hembrugkade and fell in-love with it. This is how the Clay Cafe Nederland - Zaandam came to be!
In 2019 we made a drastic move and bought a 'Woonboerderij' small farm in the beautiful Achterhoek. We opened the doors to Clay Cafe NL: Achterhoek on the 6 Sep 2019. I am so thankful to be teaching and be in service of other people. In South Africa we a saying: Ubuntu: "I am because we are". If you have met and seen how I work with children and adults you can describe it in a word: Magic! Sharing my enthusiasm and passion of clay with others brings me so much joy. My aim is to not just have a ceramic studio, but a safe space for people to come and create in a light, inspiration space. That your spirits lift and feel lighter when you leave: Mindfulness through clay.
Some more info on Carina:
She majored in Fine & Applied Art BCom degree, where ceramics and ceramic science was one of her majors at the Tshwane University of Technology in Pretoria, graduating in 2003. Carina has exhibited in South-Africa, Mozambique, Netherlands, Italy, Germany, Turkey and the USA.
Carina Claassens is an artist who creates ceramic vases and bowls that first and foremost aim to express the natural beauty and properties of clay. Her approach is intuitive and organic, allowing her hands to act as a conduit for the natural expression of each slab of beloved porcelain as it dictates its own metamorphosis from raw clay into the immaculate vessel. No two pieces are ever the same and are handcrafted in ceramic traditions that no machine can ever replicate. Her work is influenced by a range of artists and media, most notably the textile printmaker Mark Herald and ceramicists Artmore and Lauren Neuman. African, Native American and Chinese artforms also play a major influence in her craft. Her current work pays homage to her South African heritage through botanical imagery inspired by the flora of Southern Africa.